Rudstone Walk, South Cave, Brough, East Yorkshire, HU15 2AH

With stunning views, the Boars Nest is homed in a period farmhouse situated in the East Yorkshire Wolds.
The food is influenced by seasonal market produce with personally selected wines to complement the bistro style menu.
Michelin Guide & Good Food Recommendation.
Please click on the links below to view the latest Menus;
Roasts Available each Sunday
Bring Your Own Wine Friday (Not Available in December)
Due to popular demand, we have decided to continue in 2014 with 'Bring your own wine'.
This offer will be extended from Mondays –Fridays inclusive.
Not only will we continue with the 'no corkage' policy for tables of 4 guests & under,
we are also offering tables larger than 4 guests to bring their own wine with a small corkage fee!
Please call for details.
Please note; this offer is January 2014 only (NOT AVAILABLE IN DECEMBER)
Christmas Vouchers now being sold!
For reservations or enquiries please call 01482 445577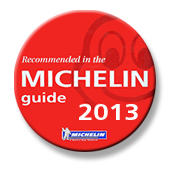 December Opening Times
Open Lunch Each Day from 12pm
Open Evenings Each Day from 6.15pm
We will be closed from 2nd January 2014. Re-open Friday 10th January 2014
WE ARE OPEN EACH MONDAY LUNCH & EVENING IN DECEMBER